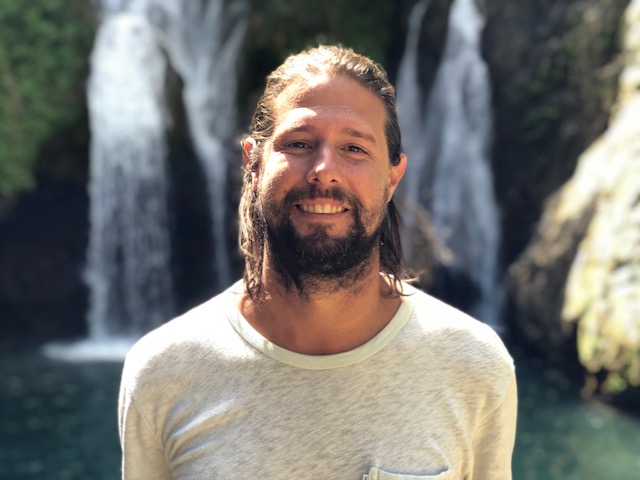 Bilingüe. Experto en el desarrollo de contenido en medios digitales, televisión, radio y multimedia en Estados Unidos, Latinoamérica, Europa y Australia. Habilidad para trabajar tanto delante como detrás de la cámara. Destreza a la hora de localizar y ejecutar temas con los ángulos apropiados. Especialista en el mercado hispano. Creador de formatos online y para televisión, donde también desempeño labores como guionista y productor.
Versátil no sólo en el uso de las plataformas, sino en los temas abordados: cultura, deportes, política, economía, tecnología, gastronomía o viajes.
Co-director de 'Bellas' (2018), documental grabado en La Habana, Cuba.
Mi profesión me llevó a vivir en Los Ángeles, donde resido en la actualidad gran parte el año, la otra la paso en Sídney y España. Actualmente trabajo como freelance para Yahoo! y como corresponsal de La Razón en Australasia, anteriormente fui guionista en Yahoo! para el show 'Deportes Sin Corbata' y productor de contenido viral. También ejerzo como reportero y productor para HITN TV y como escritor de reportajes especiales para ESPN. Además, contribuyo esporádicamente en el suplemento online de El País, El Viajero.
Durante mi etapa en L.A. pasé seis años como reportero a tiempo completo en ESPN (donde cubrí NBA, MLS, JJOO, JJPP, Mundiales de Basket, FIBA Américas...). Combiné estas labores con un año en Time Warner Cable Deportes como analista de NBA delante de la cámara.
También viví en Nueva York, donde fui corresponsal para El Mundo; en Miami, donde ejercí como editor y escritor para el mismo medio; en Madrid, donde fui guionista en Plural Entertainment.
Cursé mis estudios en Comunicación Audiovisual tanto en Madrid como en Copenhague y trabajé como escritor para algunas revistas de música. También estudié Arte Dramático en Madrid. Todo empezó en la provincia de Cádiz donde hice prácticas en el Diario de Jerez durante dos veranos.
---------------------------------------------------------------------------------------------------------------------------------------------------------------------------------------------
Bilingual. Expert in content development with broad experience across online, mobile, TV, radio and multimedia in US, Latin America, Europe and Australia. Skilled in front and behind the camera. Ability to locate and execute stories with the most effective angles. Deep understanding of the Hispanic audiences and behaviors.

Versatile not only in the use of different platforms, but also in the subjects covered: cultural affairs, sports, politics, economy, technology, gastronomy or travel.
Co-director of 'Bellas' (2018), documentary filmed in La Habana, Cuba.
My professional life brought me to Los Angeles, where I´m currently based. I also spend time in Sydney, Australia and Spain. Currently I'm a current affairs writer for Yahoo! and Foreign Correspondent for the Spanish newspaper La Razón. Prior to this, I worked as scriptwriter at Yahoo! for the online sports show 'Deportes Sin Corbata' and I also was producer of viral videos. I'm a contributor as reporter and producer for HITN TV and freelance writer of features stories for ESPN. I also write for the travel supplement El Viajero, part of the Spanish newspaper, El País.
While based in L.A. I also worked full time during six years at ESPN, where I covered NBA, MLS, Olympics, Panamerican Games, Basketball World Cups, FIBA Americas...). I also worked as a freelance NBA analyst for Time Warner Cable.
Previously I lived and worked in many other cities: New York, where I was foreign correspondent for the Spanish newspaper, El Mundo; Miami, where I became editor and writer for the same publication and Madrid, where I joined Plural Entertainment as a scriptwriter.

I studied Audiovisual Communication in Madrid and Copenhagen and worked as a writer for some music magazines. I also studied Dramtic Arts in Madrid. Everything began in Cádiz, Spain, where I was an intern writer for Diario de Jerez.